According to the U.S. Bureau of Labor Statistics, 45% of small businesses close during the first five years and only about 40% of small businesses make over $100,000 per year.
Now, I have to assume this isn't for lack of trying – entrepreneurship is hard and without proper resources and guidance, even those who survive may not grow, scale and thrive.
Recently, I surveyed over 50 retailers – 94.5% of whom said they were actively trying to grow their shop, but only 17% felt they were seeing results.
This is not uncommon. And in my decade of working with indie retailers, I've uncovered some recurring themes as to why this happens. Why is your shop stagnant despite your efforts?
Here are the 4 most common mistakes and a few resources and tips to fix them should they resonate with you.
1. You are doing *too* much.
In order to grow, you actually need to do less, better.
Every day it feels as though there is a new social media platform, a new trending tactic making headlines. TikTok and Clubhouse and subscriptions, oh my! It's tempting to try it all – and secretly hope that there will be one magic strategy that will turn your shop into an overnight success. Virality sounds so cool!
However, it's more common for a retailer to fail by taking on too much than it is if they stay focused – particularly in the areas that are fundamental to retail success.
Website – ensuring that your digital shop is on point – specifically user experience that helps customers find what they need and check out, fast.
Email – moving beyond a semi-regular email to a strong AF program of automations, promotions and newsletters. This is critical to ensure you own your growth.
Experience – giving your customers a consistent, best-in-class experience (treat them like the sweet baby angels they are!) Retention is crucial to the success of any indie retailer.
Marketing – turning day-to-day posting into a fully integrated part of your strategy – bringing more purpose to both the creation and execution across your social channels.
Operations – identifying opportunities to delegate, systematize or streamline activities that happen week over week. Find those energy leaks and plug them.
By adding more and more to your to-do list before these areas are perfected (or at least optimized), you are diluting your efforts. Is it maybe more exciting to try your hand at TikTok than spending a day writing a really great email automation? Yeah. Probably. But in the long run, I've seen these key components make indie retailers millions of dollars (literally) without burning out. Sounds pretty good, huh?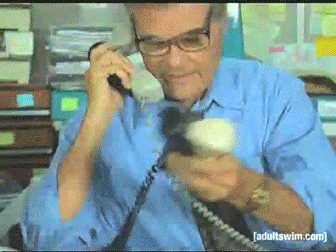 2. You don't know where to start.
90% of building a plan is being able to identify opportunity. Here at Feel Good Retail we are all about marrying information with intuition. Your intuition will undoubtedly guide you towards incredible solutions, creative new ideas and unique and aligned paths forward. However, in order to know where to focus that brilliant force you need high-quality information – the stats, the sales reports, the familiarity you have with what is *actually* happening inside of your business.
Most indie retailers, like yourself, are visionary – you started your brand with a strong mission and a vision for a better community. And unfortunately, a lot of times they have internalized the idea that being creative means they aren't strategic, but that just isn't true.
Because guess what? Analysis doesn't have to be complicated – it doesn't have to mean hours in front of spreadsheets, doing math and making charts. In fact, by simply tracking these three magic numbers weekly, you will know exactly what area of your business requires the most attention.
Traffic – how many people are visiting you?
Conversion – of those people, how many are purchasing?
Average Order Value – what is average value of the purchase made?
The more confident you are with analysis, the more strategic you become. And by understanding what area of your sales funnel to focus your efforts on, you will create more precise solutions. This will make is so much easier to get things moving in the right direction.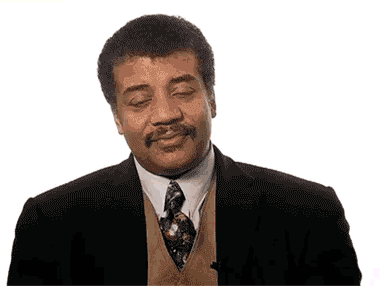 3. Your goals aren't precise.
Okay, this one may sound simple, but it is truly a game changer! Setting specific parameters and defining success will not only feel better, but it will put you in the driver's seat.
No more finger crossing, or tiny prayers or "hmm i guess that went well". Nope.
By setting a precise goal – whether it be a monthly sales goal, a sell-through goal, a goal related to your open rates, an event participant goal – you will have a clear target in mind (very motivating!) and a straightforward jumping off point to analyze what went well and what can be improved in the future.
And I get it – no one likes to set a goal and not reach it, but this isn't really about success and failure. In fact, it hardly is at all. Setting goals will:
Sharpen your sales and marketing strategy
Illuminate the efforts needed to both meet and exceed your expectations
Give you a clear metric for feedback and improvement
Help you create a strong promotion calendar
Paired with analysis (from #2), this can make you unstoppable – waking up knowing exactly where you're headed and how you're going to get there.
4. You think that to grow you have to sell out.

This last one is less about what you're doing and more about how you think. The stories we are fed about "entrepreneurship" and "growth" can feel prettttty icky – billionaires? IPOs? Venture capital? None of that feels very good to me and I'm going to assume you feel the same.
That being said there are a lot of stops along the way from brand new business to balling out (whatever that means to you) and even more paths to get there. The general vibe of most business advice – particularly for retailers – seems to include spamming your customers, offering tons of sales and spending a pretty penny on digital ads. But I know you….
You don't want to annoy your beloved clients and community.
You don't want to discount the artisan goods you sell.
You would rather step on a lego then give Mark Zuckerberg thousands of dollars a month.
There are ways to grow without any of that. In fact, that is a big reason I started Feel Good Retail – to illuminate both the possibility and the path to aligned retail growth without having to sell out or burn out in order to get there.